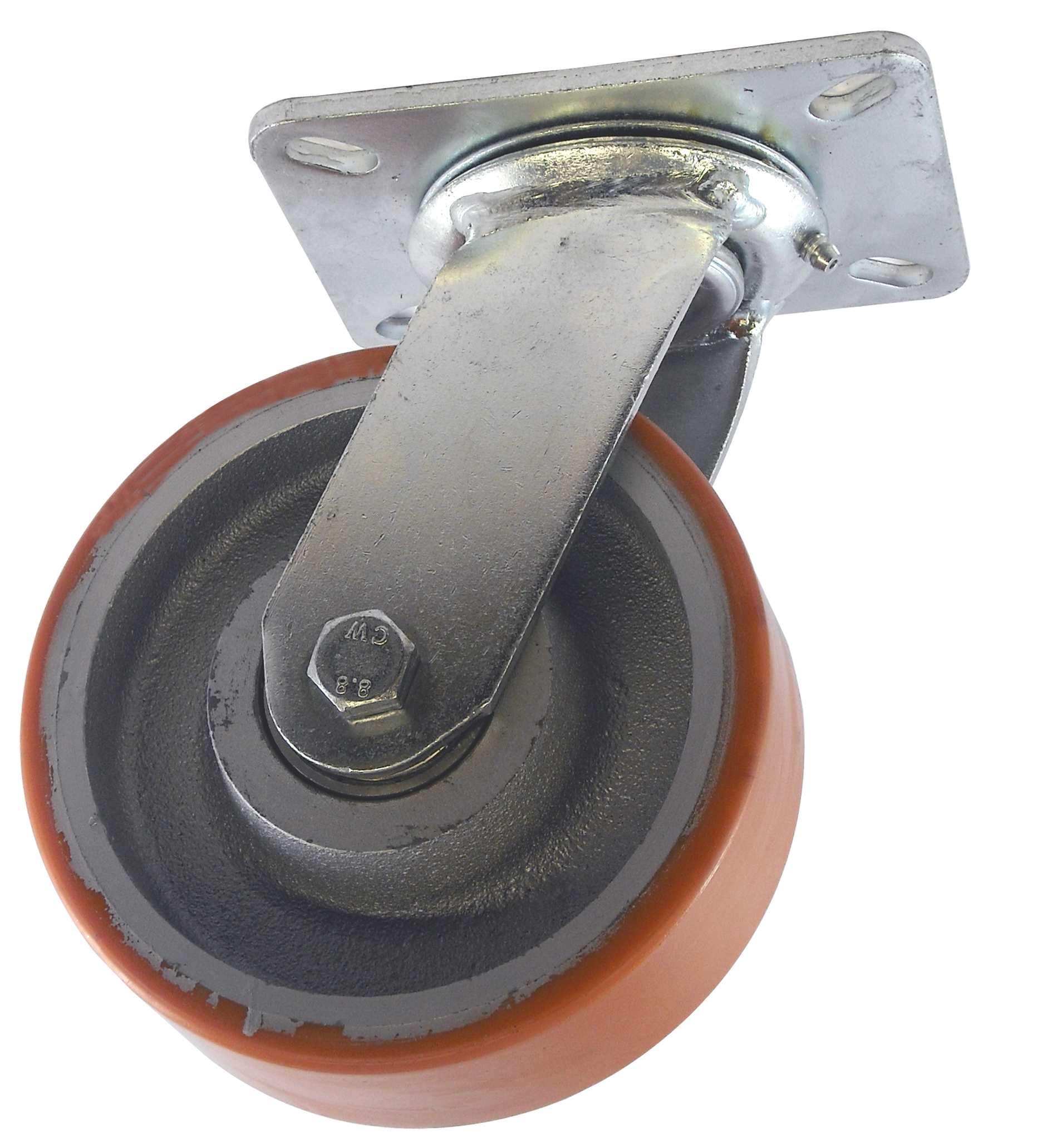 Medium Duty Castors - Fabricated Steel (150kg to 500kg Capacity)
Our Medium Duty Fabricated Steel Castors have between 150kg and 500kg Individual Castor Load Capacity. Fabricated steel castors are welded together because the steel is generally to thick to be pressed. In general, they are heavier duty than pressed steel castors for any given size and are an excellent choice for arduous applications.
...
/>
These medium duty fabricated steel castors have welded bracket. They are only available with a Top Plate Fitting and the ranges start from 100mm Wheel Diameters. They are available with a wide range of castor wheels. For example, Polyurethane Tyre, Rubber Tyre, Cast Iron and Nylon Castor Wheels.
Read More
Display 15 Products per page
100mm Heavy Duty Top Plate Fixed Castor (Fabricate

...

Read More

d Castor) with 105x80mm Fixing Bolt Hole Centres. Black Rubber Tyre on a Cast Iron Centre Wheel with a Roller Bearing. Load Capacity = 150kgFeatures of the H Series Castor

The Genuine Revvo H Series castor is made from heavy gauge forged steel
The side plates are press formed to a cylindrical shape to give the best strength to weight ratio

Bearing Type:

Roller Bearing

Bracket Material:

Fabricated Steel

Fixing Type:

4-Hole Plate Fixing

Top Plate Size:

150x115mm

Wheel Tread Material:

Rubber Tyre

Wheel Type:

Rubber Tyre / Cast Iron Centre

£

46.29

In Stock